Discography

3rd Full Album
=III=
2,600yen(tax in)
DEAD HEAD RECORDS
DHRD-0008
2015/06/03 in stores
1.Colour
2.1995
3.The sound of silent rain
4.Left Alone
5.A devil in my xxx
6.Hope
7.Do or Do not
8.Days
9.ANSWER
10.Westside Dancehall
11.Then Sings My Soul
BUY ALBUM!

1st Mini Album
=Don't Let Me Down=
1,619yen(tax in)
DEAD HEAD RECORDS
DHRD-0007
2015/03/04 in stores
1.Wednesday to let me down
2.Just you wait
3.Japanese Rock'n'Roll Style
4.Walk
5.Tandem
6.Enter the Dragon
BUY ALBUM!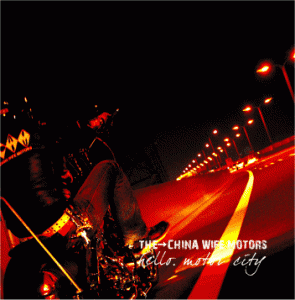 1st full album
=hello.motor city=
2,000yen(tax in)
TRUSTHELL RECORDS
DQC-13
2007/10/10 in stores
1.intro
2.Too Much Monkey
3.ANSWER
4.666
5.die eventually
6.GoodBye SUNNY
7.Working Class Song
8.Rock'n'Roll Highway
9.LADY CRAZY
10.COLORADO CHASE
11.NIGHT HEAVEN TRUST HELL
12.the end
13.SUNSET CITY
14.Do You Know ROCK'N'ROLL BAND?
BUY ALBUM!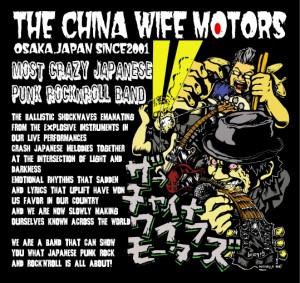 LEFT ALONE(USA)/THE CHINA WIFE MOTORS Split 7″Record
$7.00-
SMELVIS RECORDS
2011/06/30 released on INTERPUNK
1.Left Alone – No Future
2.Left Alone – The Last Drop
3.China Wife Motors – Day By Day
4.China Wife Motors – She
BUY 7inch vinyl!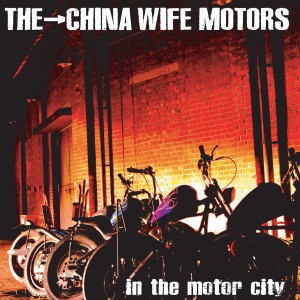 2nd full album
=in the motor city=
2,300yen(tax in)
TRUSTHELL RECORDS
DQC-815
2011/12/07 in stores
1.baby alright
2.in the city
3.hey hey,yeah yeah
4.DEADLINE CISCO
5.she
6.chain
7.ROUTE 26
8.a rain day
9.Locking Baby
10.day by day
11.she is gone…
12.Lost Reaction
13.Disabled Rockers
14.From Far West
15.drop and fall
BUY ALBUM!